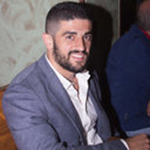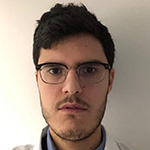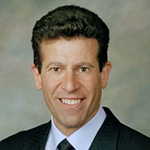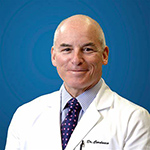 Alexandre Ladermann
Switzerland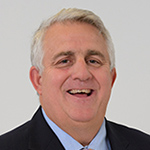 Hyung B. Park
South Korea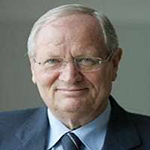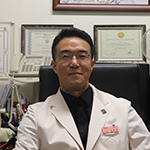 WELCOME FROM THE PRESIDENT
The format of the sixth edition of the course "Shoulder surgery. The experts question themselves" is unusual for the international conference scene. The invited speakers have chosen the topic of their own presentation since it represents a milestone of their scientific production. Each speaker will have 8 minutes available. The moderators who will alternate during each presentation will also have 10 minutes to ask questions to the speakers and possibly to involve the audience.
To recall the spirit of our ancestors, 2 tribunes have been included in the program. These represent a congressional novelty. The tribune will ask a series of questions to two senators on a specific topic based on what has been published in the current year. Three Lectures and two instructional courses were also included in the program.
A cadaver lab course (shoulder arthroplasty and arthroscopy) will be held in the prestigious Anatomy Institute of Sapienza University.
The conference will be enriched by a musical representation, a guided walk in the "Rome by night" and an oral presentation on the artistic image of the shoulder.
We hope many of you will come; do not miss the opportunity to enjoy these two high-level scientific days and to experience the Roman Christmas atmosphere with us.
GENERAL INFORMATION
Registration fees*
All fees are requested in Euros. It's possibile to register individually by visiting the website
www.scientificorganizingservice.com in the section "ISCRIZIONE CONVEGNI"
following the instructions.
Congress:
• Single day subscription 130 €
• Three days subscription 300 €
• SICSeG, SECEC and ASES Members/Students/Residents 250 € (Three days course)
• 3 days + Video session + "Meet the experts": 500 €
• SICSeG, SECEC and ASES Members/ Students/Residents: 440 €
* VAT 22% included
* Video Session → video material with surgical technical specifics of the international faculty which will be sent to participants via mail
** Meet the experts → virtual face to face with one of the experts of the international faculty for 30 minutes.
Help Desks
On site registration desks are at the disposal of participants as follow:
Friday, December 18th – 07.30/19.00
Saturday, December 19th – 07.30/14.00
SCIENTIFIC INFORMATION
Scientific Committee
| | |
| --- | --- |
| Vittorio Candela | Stefano Carbone |
| Giuseppe Giannicola | Stefano Gumina |
| Marco Rionero | Ciro Villani |
CERTIFICATE OF ATTENDANCE
Attendance certificates will be sent by mail to all regurlary registred participants at the end of the meeting.